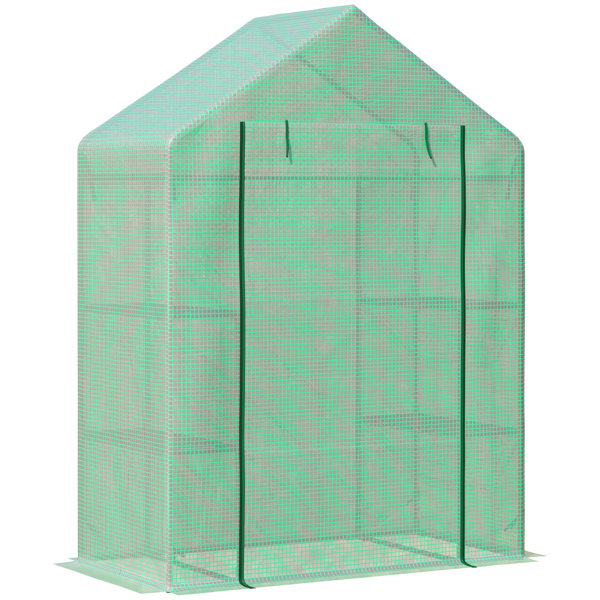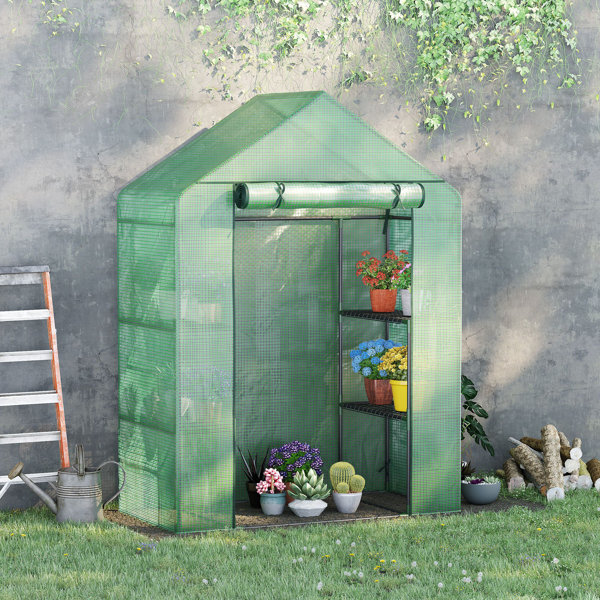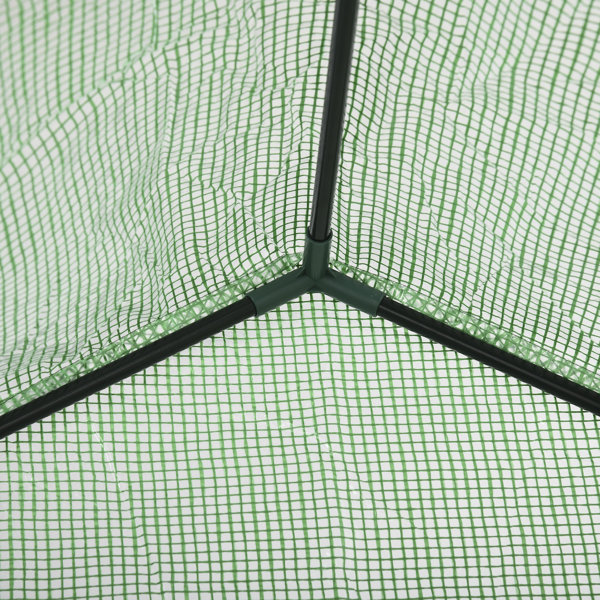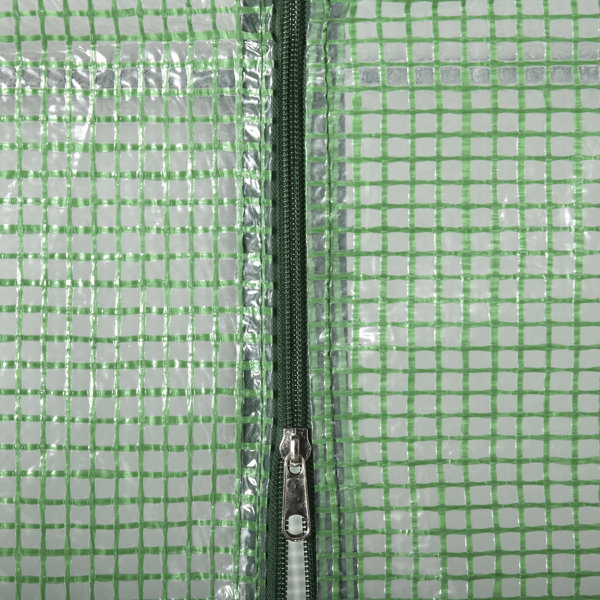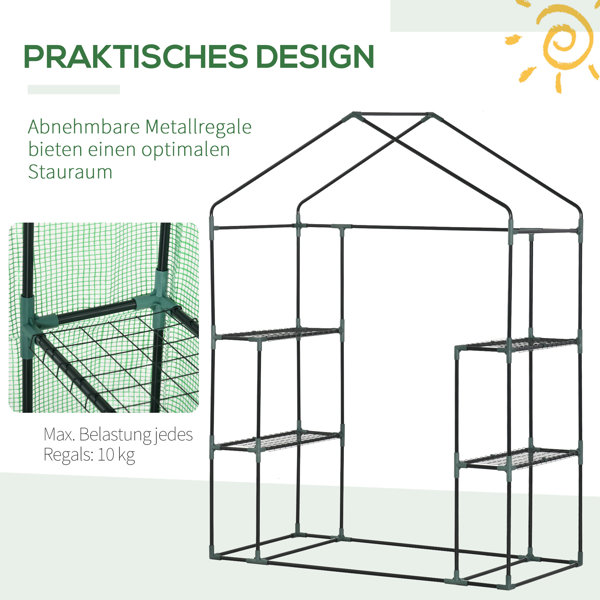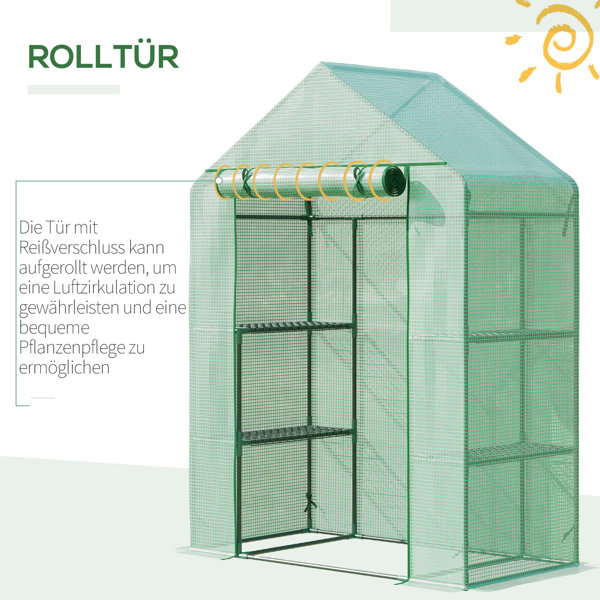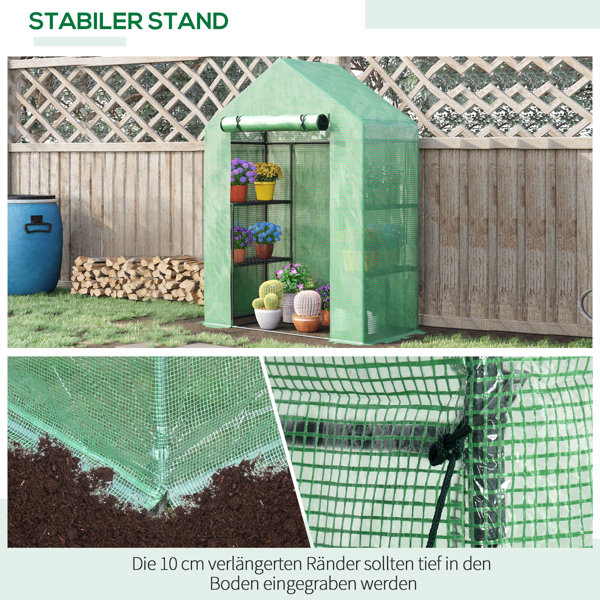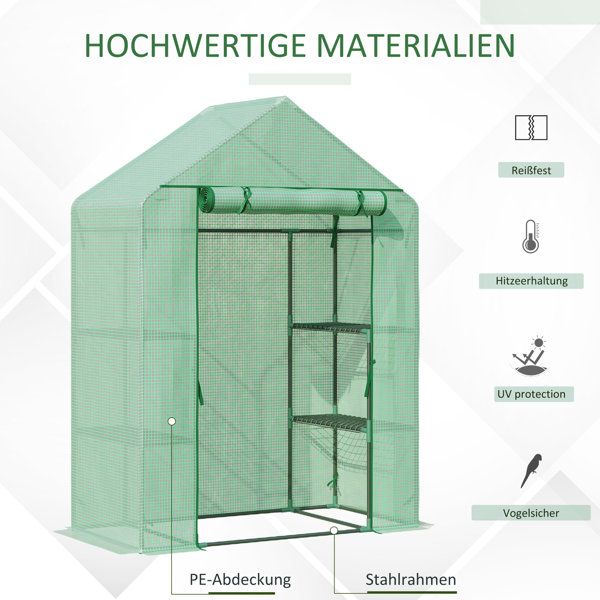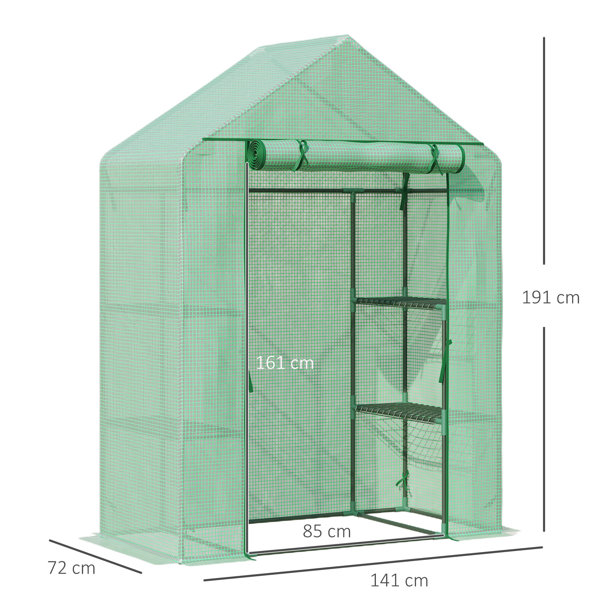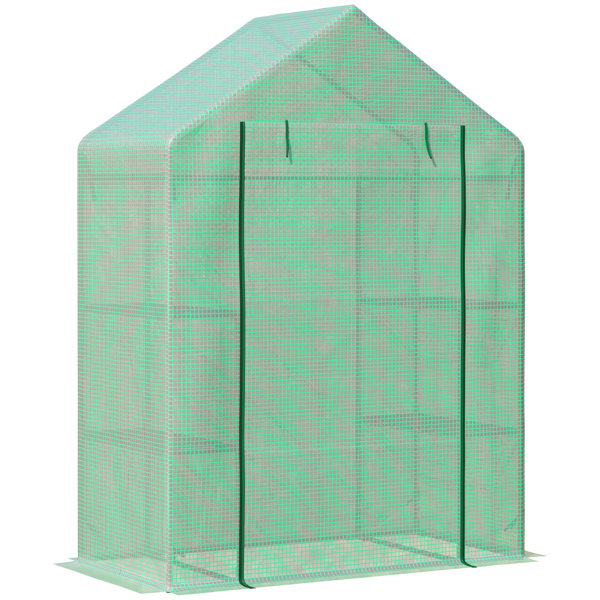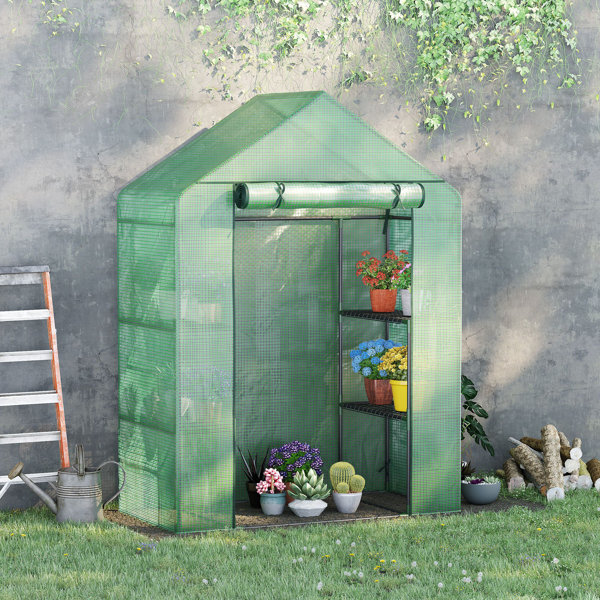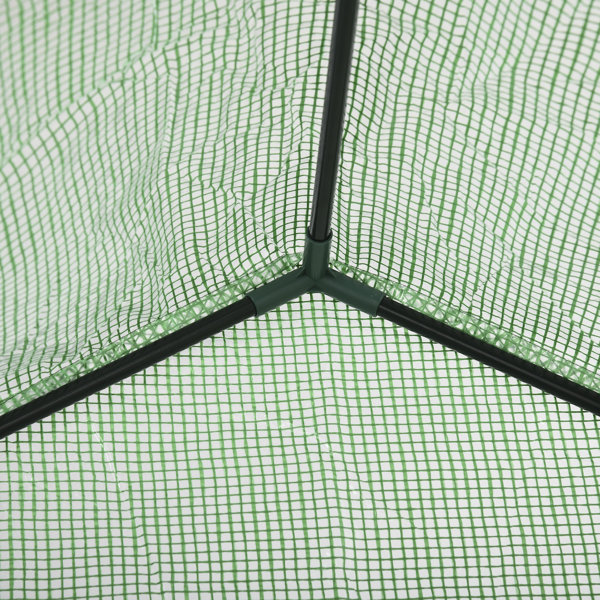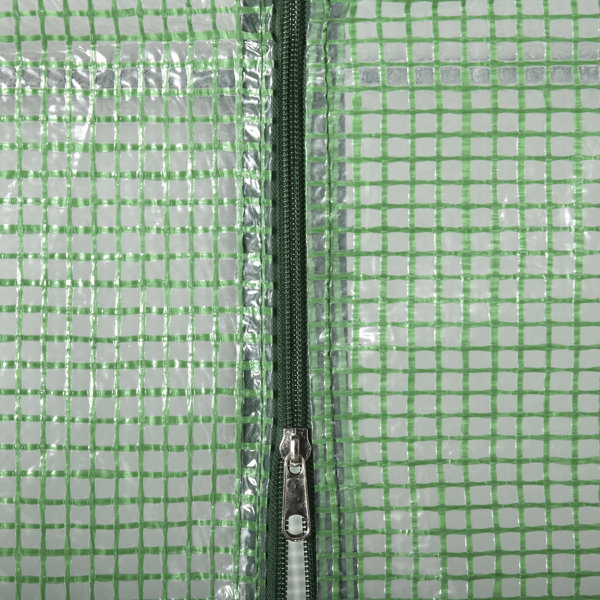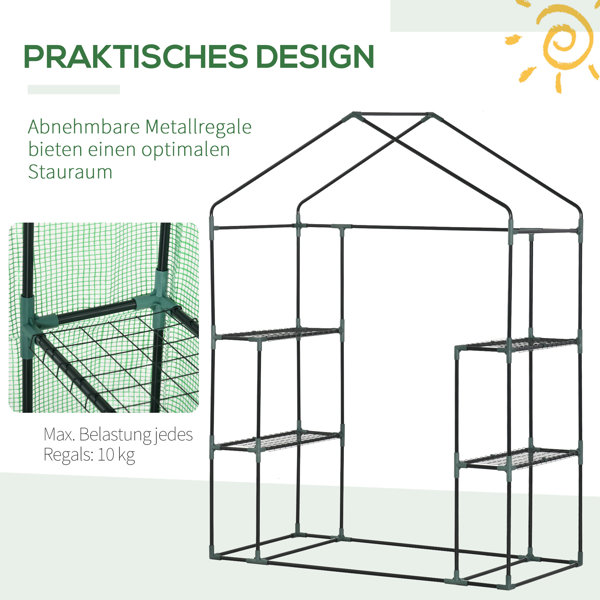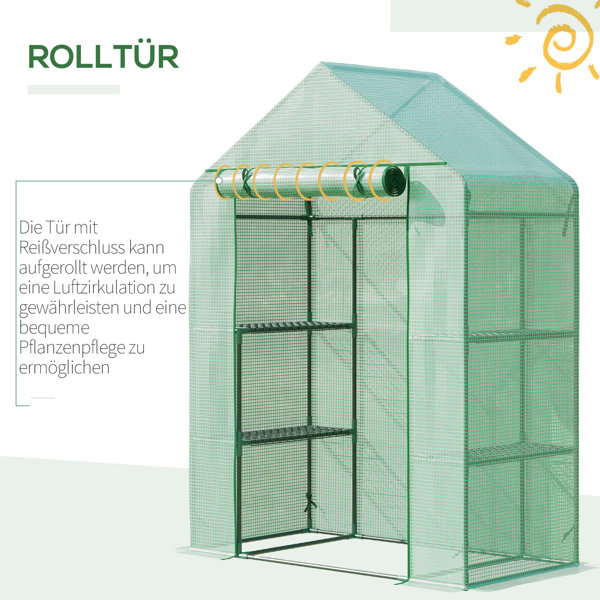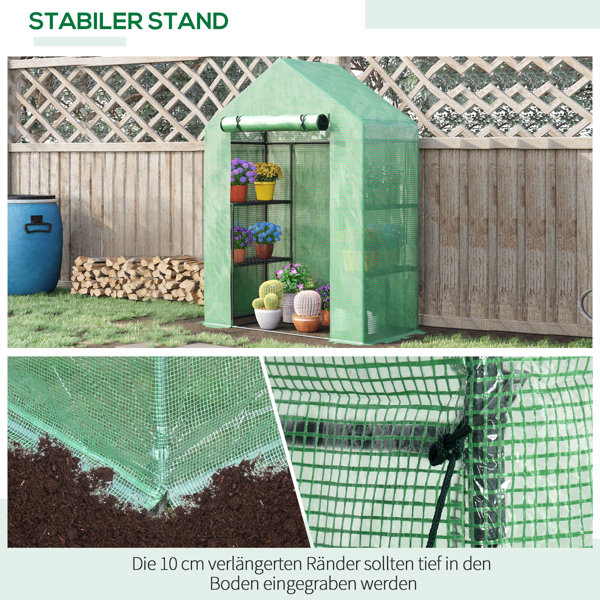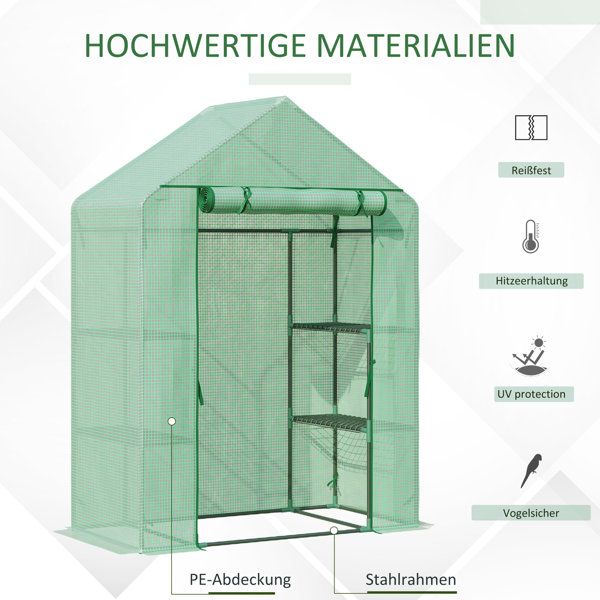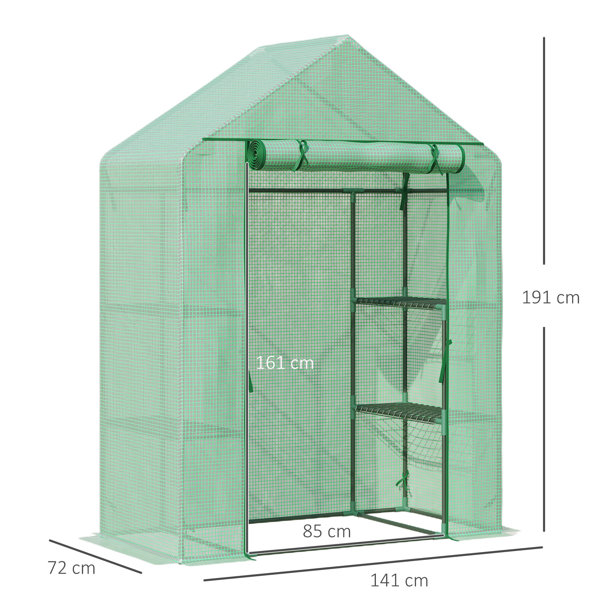 Description : Get this portable greenhouse, from Dakota Fields, to extend your growing season by protecting plants from weather, birds and pests. It comes with a steel frame for a steady core. The PE cover creates a protective shell, holding in the heat and shielding from wind and rain. The roll-up door allows you to enter and leave to access inside whenever. So simply put up, go and grow. The plastic cover is durable and protects the inside from mild wind, light rain and cold. 10cm extended cover to bury in the soil for extra stability. Solid steel frame for a sturdy structure which stands steadily upright. Two shelves on each side for plant display and storage. Zipped roll-up door for easy access in and out. Four guy ropes and four ground stakes are included in the package.
Features
Slightly small and compact, suitable for smaller spaces. Grow plants, vegetables, fruits and flowers all-year-round with protection - no need to rely on the seasons.
Easy for you to organise and keep pots stored safely. Raised from the ground to protect from bugs and other pests.
Also helps to maintain humidity levels - promoting plant growth as best as can be. Still allows nourishing sunlight to pass through. 10cm extended edges to bury in soil.
Four guy ropes and four ground nails help keep the steel frame pinned to the ground for additional stability and security
Product Highlights
Features: Built-In Vents; No Foundation Needed; Portable; UV Resistant
Size: Medium
What's Included?
Ventilation: Yes
Door(s): Yes
Shelf/Shelves: Yes
Product Type : Hobby Greenhouse
Panel Material : Polyethylene
Ventilation Included : Yes
Supplier Intended and Approved Use : Residential Use
Other Dimensions
Overall-Imperial : 191 H x 141 W x 6' D
Overall Product Weight : 6.2kg