Frí heimsending! Öll aðflutningsgjöld innifalin!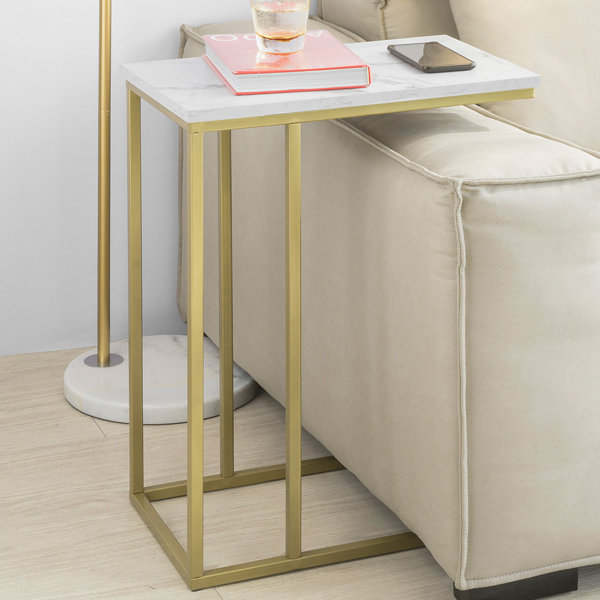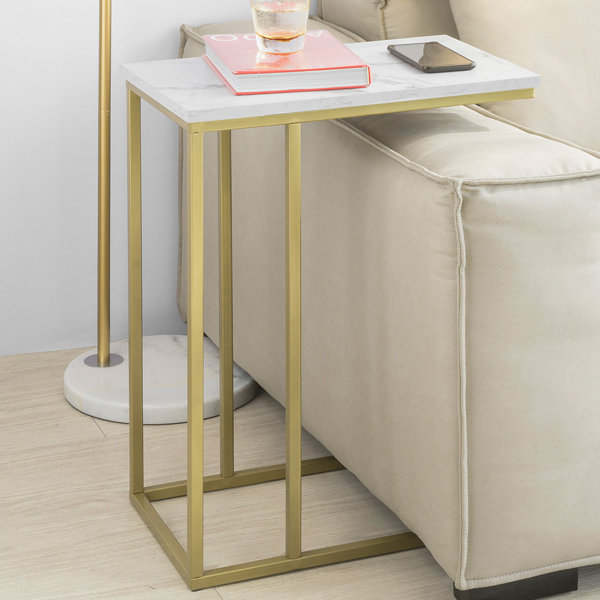 Description : A fluffy carpet, crackling fire in the fireplace, a large couch and next to it this golden side table - bring the flair of good old times into your home and still create a top modern look! The C-shaped feet can be integrated perfectly into many living areas. The rectangular table top also offers enough space for a beautiful table lamp, a glass of water or your favourite flowers. Due to the opening on one side of the side table, the table can be placed directly next to the sofa and is therefore suitable as a laptop shelf, for example. Or on a sunny day the table can also be used as a balcony table for a fresh drink. The table top of the side table is made of thick PB(E1), easy to clean and durable. The frame of the sofa table is made of metal with a golden lacquer finish and is very stable and robust. Anti-slip pads for sticking under the feet serve as protection for your floor and leave the side table standing securely on the ground. Scratches can be avoided and a secure hold is guaranteed. The iron gold frame creates a distinctive retro look that fits in stylish rooms with a large upholstered couch and carpet as well as in rooms with minimalist furnishings.
Features
Mobile and high-quality finished side table is ideal for mobile working or as a storage table for your lounge area
At 61 cm high, it is higher than a coffee table, but lower than a normal table, so that everything is at arm's height as soon as you sit down.
The floor protector prevents scratches on the floor and the table from sliding away.
Product Details
Top Material: Wood-based materials
Base Material: Metal
Assembly Required: No
Top Material : Wood-based materials
Country of Origin : China
Level of Assembly : Full Assembly Needed
Adult Assembly Required : Yes
Other Dimensions
Overall : 61cm H x 30cm W x 48cm D
Overall Product Weight : 3.8kg