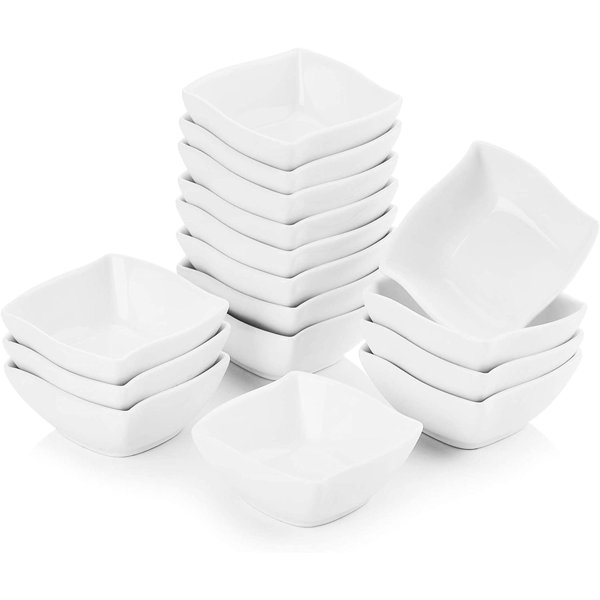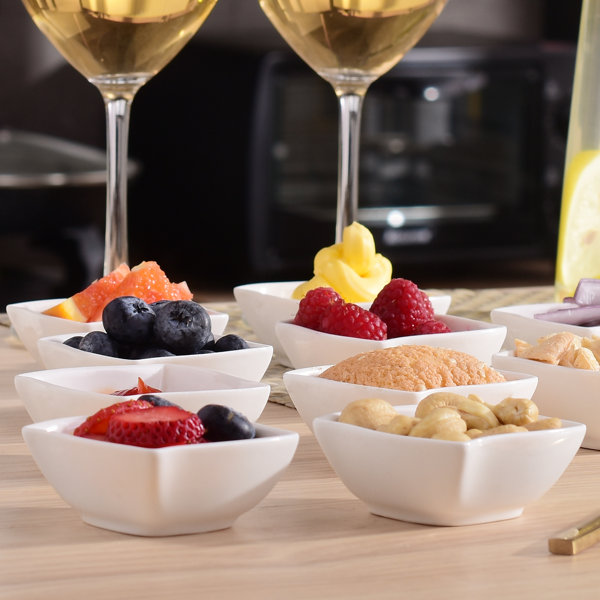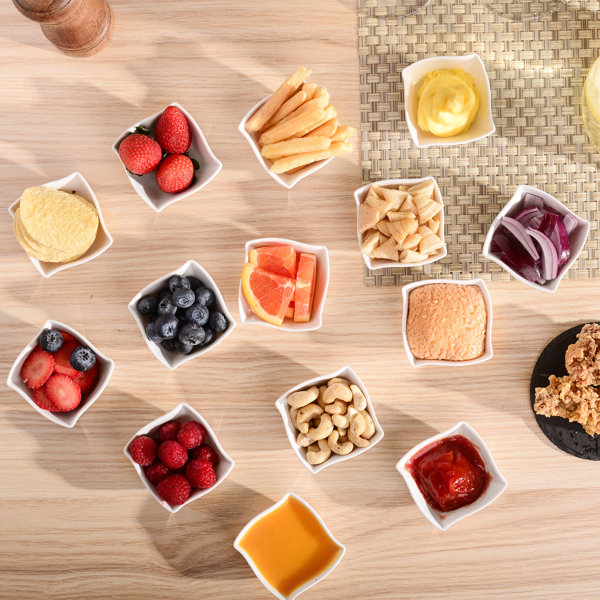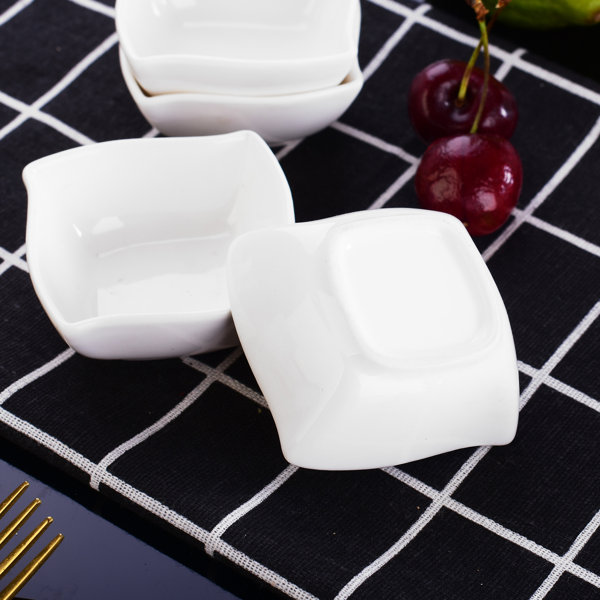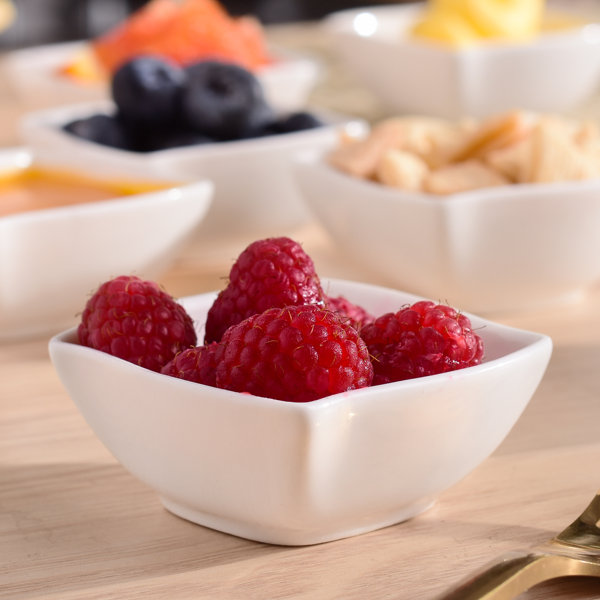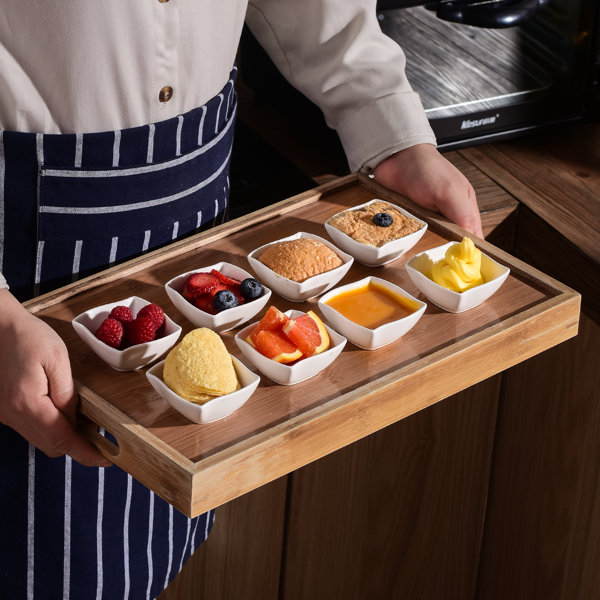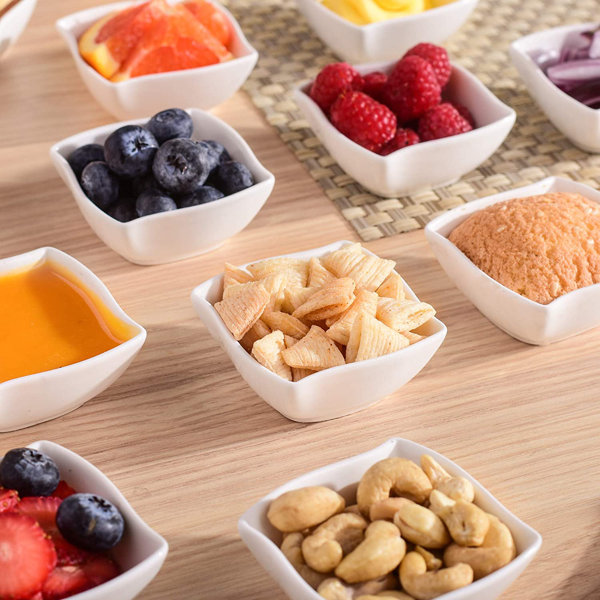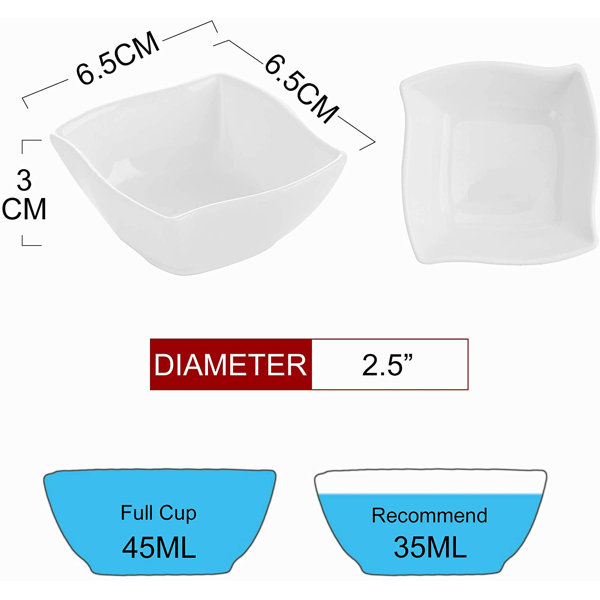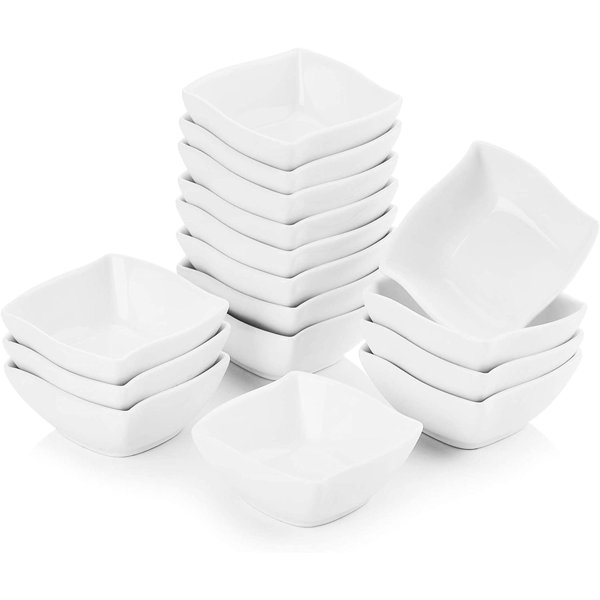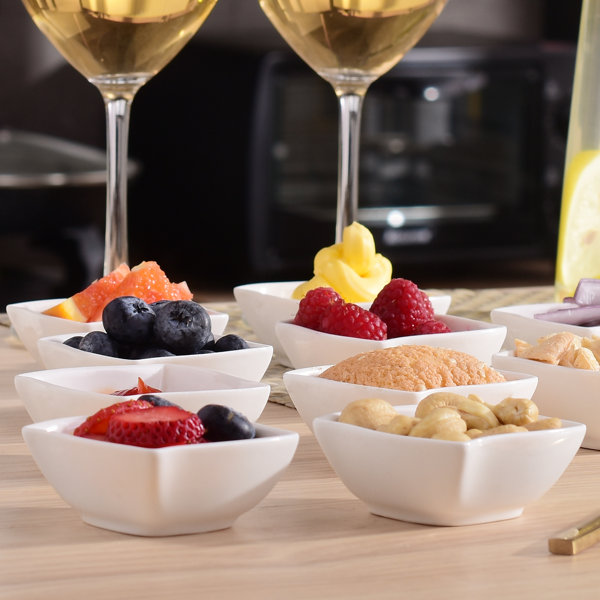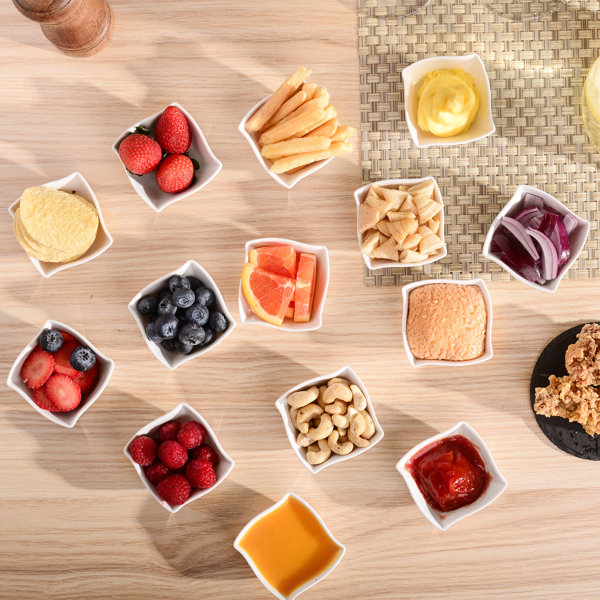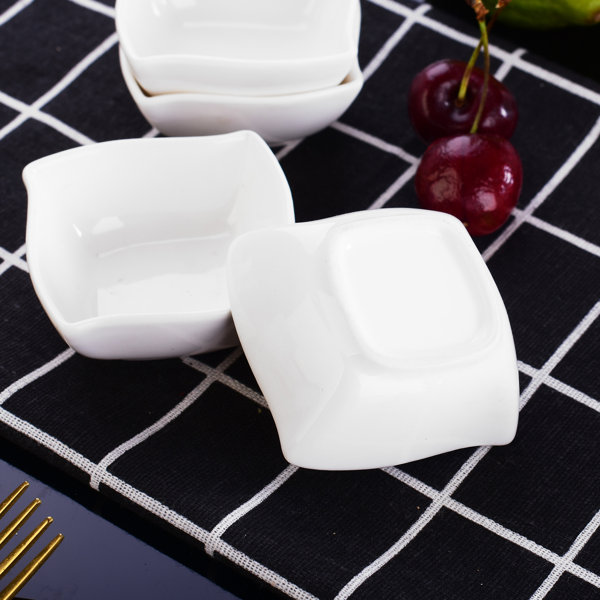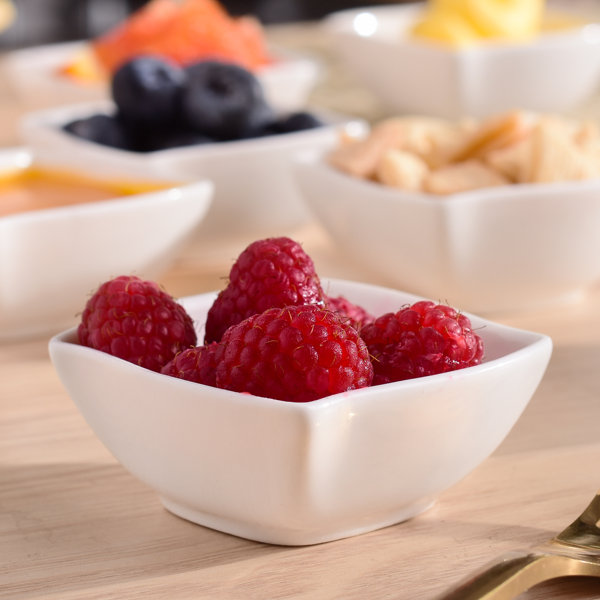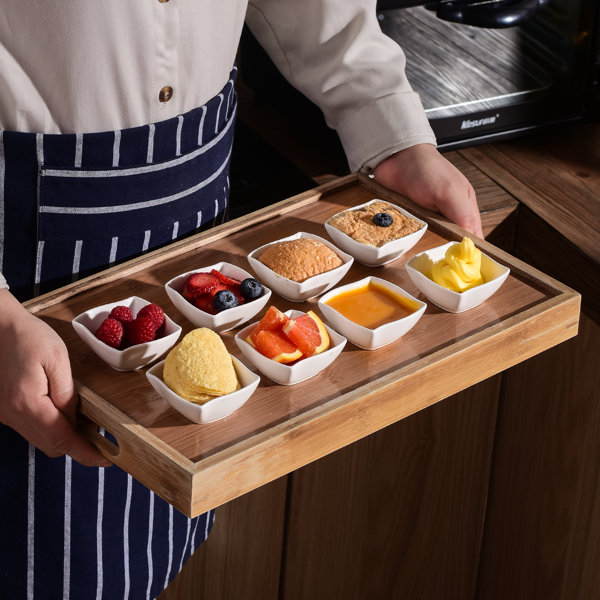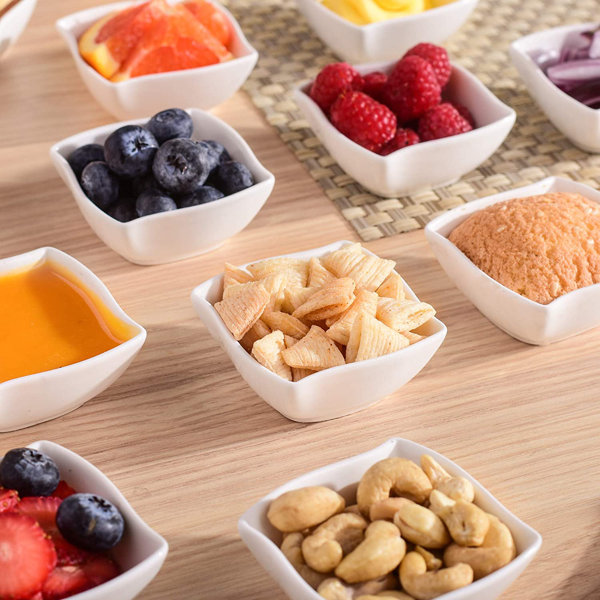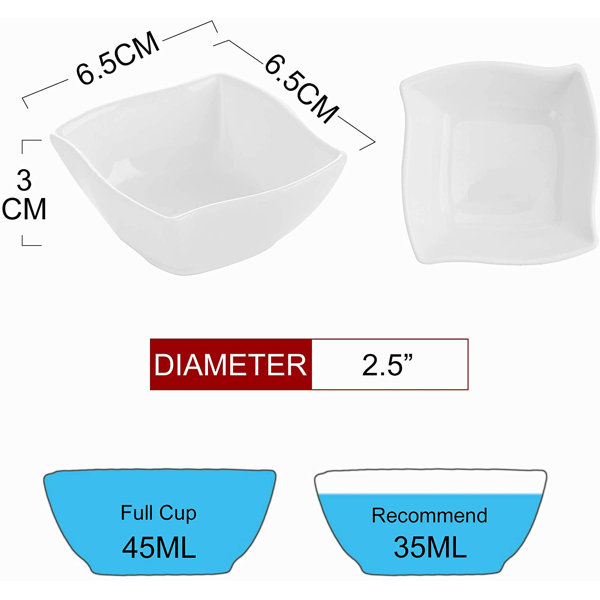 Description : There is no denying the fact that delicious food is one of the most prominent weaknesses of everyone. A plate full of exquisite dishes is something that people even dream about in their sleep. And if you are a foodie then what to say more, food lovers Don't eat to live. Rather they live to eat delicious food or dishes. Exquisite white ramekins add advanced sense and bring you a fabulous experience for a meal. Adopted with high-temperature tech in the process of production, safe in oven, freezer, dishwasher, and microwave.
Features
A good set of dinnerware set will bring a touch of class to any dinner table and remain in style for years while withstanding the rigours of daily use. The ramekins set is perfect to meet your daily needs.
Made of harmless porcelain, lead, and cadmium free, will not cause any chemical reaction with the food, ensure your families' healthy diet
The ramekins baking cups are safe for the oven or microwave, perfect for all kinds of baking. Stackable souffle dishes ramekins won't take up more space in your cupboard. Ideal for family gatherings, wedding parties, Christmas, etc
Ramekins set are versatile dishes for souffle, creme brulee, jams, custards, puddings, dipping sauces, dressings, blueberry crumble, drawn butter, olives, quiche, ice cream, and side dishes
Product Highlights
What's Included?
Other Dimensions
Ramekin : 2.56cm x 1.18cm H
Overall Product Weight : 0.8kg