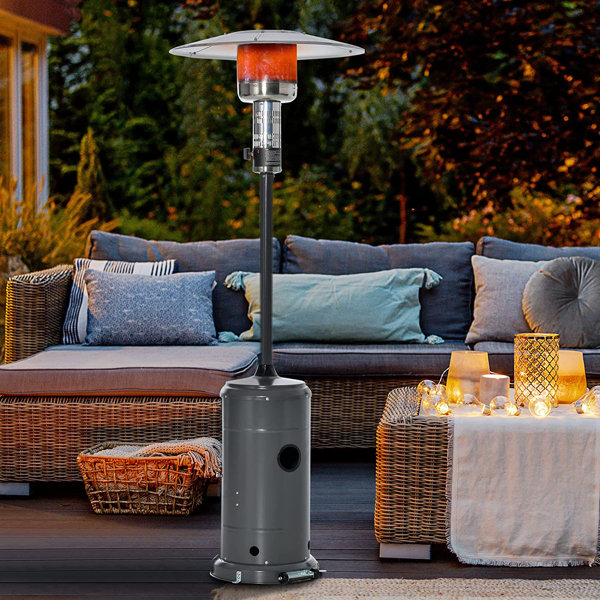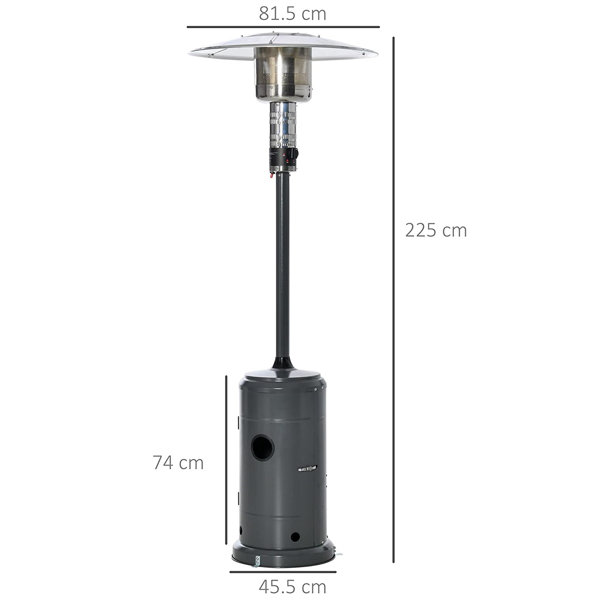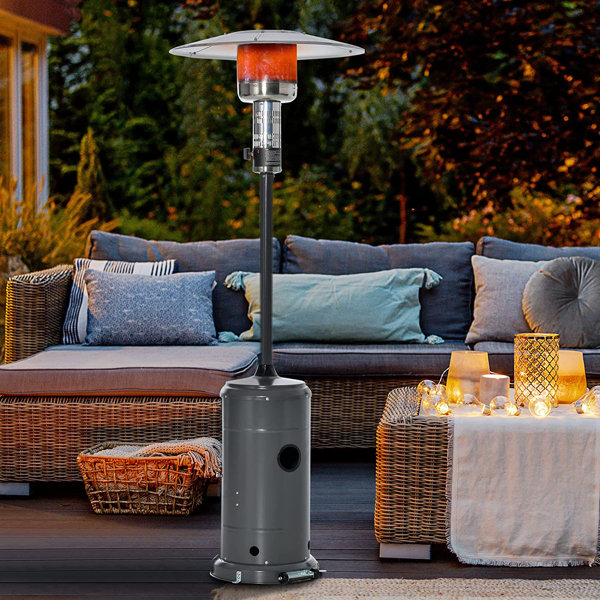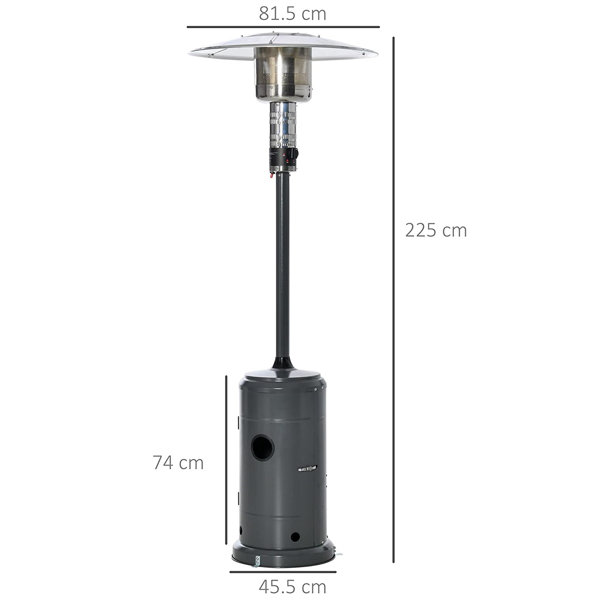 Description : Bring warmth outdoors when the temperature drops with this freestanding patio heater. Made from solid metal and stainless steel for stability and durability. Powered by either propane, butane, or liquid petroleum gas, the heat can be adjusted between high and low by the knob, giving you greater control over how warm you want to be. With two wheels for easy movement, an anti-tilt switch and automatic safety shut-off ensure safe use. It will make you love the outdoors even more.
Features
Our unique umbrella-shaped heater keeps warm and cozy in your outdoor space, such as a garden, balcony, terrace, park, and more.
Set the knob to and press, then continuously press the pulse button to start the heater. The heat can be adjusted by knobs as needed, while the top reflector allows heat to be concentrated in a more efficient area.
There are two wheels on the base for moving around easily. Comes with a dust cover with a smooth zipper to protect the outdoor heater from the external environment.
The gas heater features an anti-tilt switch and automatic safety shut-off, making the outdoor heater safe to use. Made from sturdy metal for superior strength and durability.
Product Highlights
What's Included?
Wheels: Yes
Cover: No
Remote Control: No
Other Dimensions
Overall : 225 H x 81.5 W x 45.5 D
Grille : 25cm D x 23.5cm H x 0.8cm thick
Stove : 25cm D x 41cm H x 0.1cm thick
Riser : 6cm D x 82.5cm H x 0.1cm thick
Barrel : 37.6cm D x 74cm H cm
Maximum size for cylinder : 33cm D x 64.7cm H
Overall Product Weight : 16kg
Power Cord Length - End to End : 2.5cm
Overhead Clearance Required : 245cm